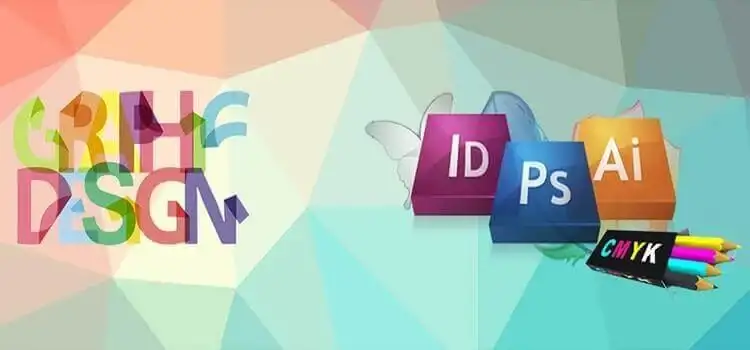 ---
Tech forest is an excellent and professional graphic design training institute in Indore. It is offering highly creative and advanced training as per the industry needs. Tech forest is the only institute in Indore which offers proper graphic design training with a special focus on pre-press, post-press, and sketching classes. This course in graphic design will aim to develop skills to enhance design ideation, a digital application within the commercial field. The students will get a chance to work on the most popular digital applications. Being the best graphic design training institute Indore, the course entails all the processes that go into the making of the print for commercial, editorial, and educational purposes. Tech forest welcomes each graphic design student to learn all the strategies used while doing the designing works. Tech forest offers the best graphic design course in Indore as per the current industry standards. Our graphic design training Indore will teach you the working of designing software and the basic processes of designing.
What is Graphic design ?
Graphic designis a method of creating visual content to communicate information. We can say that graphic design is a creative art with a purpose. It involves a creative and efficient plan to solve a problem or achieve certain objectives with the help of images, symbols, or even words. It is visual communication and the imaginative expression of concepts and perceptions using various graphic design elements and tools.
Tech forest is ranked No.1 institute for graphic design training in Indore by google search results 2019-2020. Our course is designed for individuals who are interested in applying their creativity to communicate ideas in both print and digital media.
We can say that molding someone's ideas visually is graphics designing.Therefore, it is also called communication designing.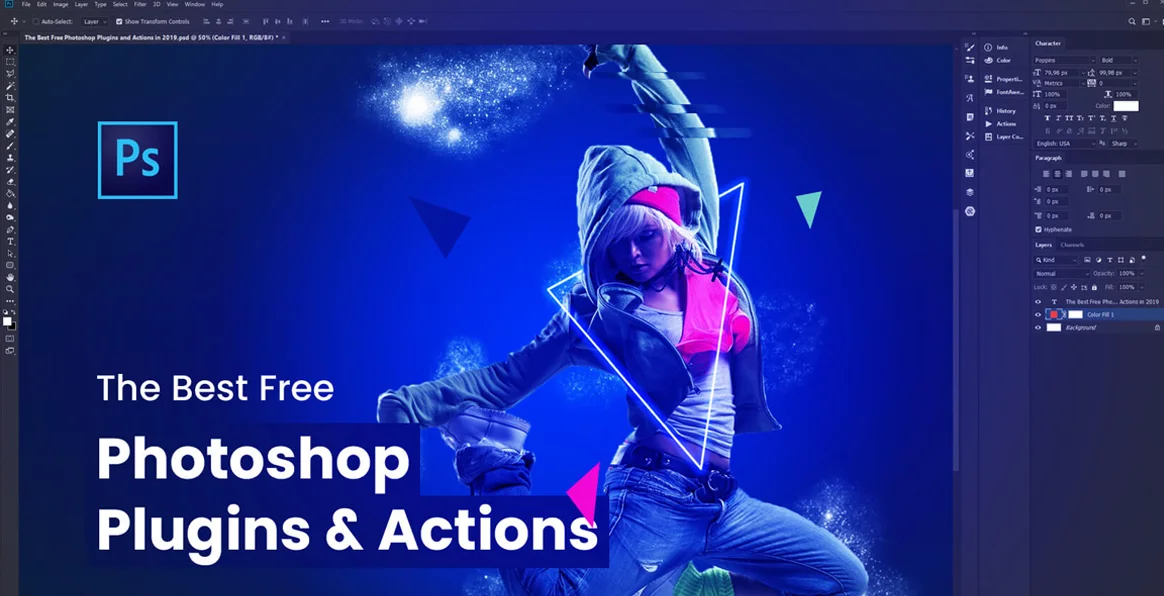 What will you learn?
Photoshop training Indore, photoshop classes Indore - More Info Click Here
Numerous graphic design training institutes in Indore have been training the students for a long time but they are hardly focused on conveying software abilities. They are unable to provide practical experience of visual grammar which is very important for a professional graphic designer. Tech forest is one of those graphic design training institutes in Indore that focuses on conceptual understanding and practical training needed to be a skilled graphic designer. Our graphic design classes Indore covers the recent trends in the graphic design industry. This makes it a full design education for all. After the completion of the course, Tech forest also offers an internship program in which the students handle the live projects and work on that.
Course outline
MODULE 1- Introduction to graphic design
Fundamentals of graphic design
Designing for the web
G-codes and M-codes
Overview of the design process
Understanding color models
Understanding resolution
Image formats and their differences
Basics of Typograph
Commonly used software's in the industry
MODULE 2- Designing with Adobe Photoshop
Introduction to Adobe Photoshop
Basics and features of Adobe Photoshop
Simple and complex range selections
Colors and gradients
Color and tonal correction
Image adjustments and retouching
Working with layers
Working with channels
MODULE 3- Designing with Adobe illustrator
Introduction to Adobe Illustrator
Basic and features of Adobe Illustrator
Understanding objects in illustrator
Text editing and effects
Simple and complex path composition
Path adjustment
Object deformation
Combining objects
Blending objects
MODULE 4- Planning and design
Website production flow
Planning and information strategy
Determining site configuration
Making a wireframe
Creating individual page elements
Assembling site elements
Creating the final design
Top reasons to choose Tech forest for graphic design training in Indore
1. Our graphic design training in Indore adheres to international industry standards.
2. We facilitate our students with modern IT infrastructure and learning environment during graphic design classes in Indore. Being responsible, we provide aspirants graphic design courses in Indore with placement assistance and Adobe certification.
3. Our training is conducted during weekdays and weekends as per student's convenience.
4. Our graphic design trainers are industry-experts possessing a decade of experience in coaching graphic design courses in Indore.
5. Ultra-modern IT labs equipped with the latest infrastructure.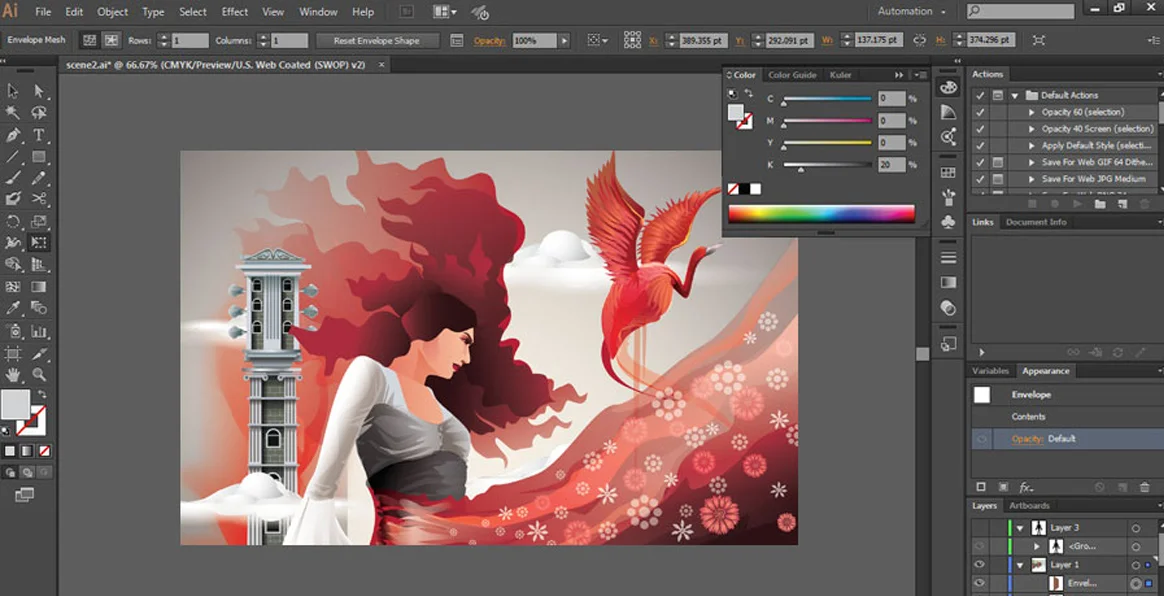 6. Free training sessions are conducted on personality development, mock interviews, group discussions, spoken English to sharpen the presentation skills.
7. Free of cost graphic design course materials are provided.
8. Our certifications are globally recognized provided after the completion of the graphic design course in Indore.
9. To explore the knowledge of the students, the complex technical concepts are imparted through easy coaching.
Enroll for the best graphic design training in Indore and get Adobe certified.
Tech forest Indore having a 96% placement rate. We assist our students in writing their resume according to current industry standards. As per the latest reports, graphic designing professionals are earning an average salary of Rs. 2, 54,572 per year in Indore. It depends on the city, industry, total years of experience, and more. Our graphic design training in Indore helps you to go even beyond the average salary as mentioned above.
The demand for graphic designers is increasing day by day with the emergence of the IT industry. As plenty of new companies are coming, they will require logos, brochures, websites, and other design materials. Not only as an employee in a company but also as a graphic designer you can earn a lot as a freelancer. Unlike a career in programming and coding where there are various layers, graphic designing is more of an individual genius than teamwork. No doubt, there is rapid growth in the field of graphic design. The course offered in our institute is designed to train the students with the technical advances of creative animation which in turn helps them to create extraordinary animated graphics. After pursuing graphic design training in Indore from Tech forest, the students can become successful artists and establish a brand name in the field of graphic design. So hurry up!! Call us on +91-9399093728 and enroll for free graphic design demo classes.
CorelDraw training Indore, CorelDraw classes Indore - More Info Click Here