---
What is Ethical Hacking?
Hacking is done to gain unauthorized access to the computer system or computer network. It is done to harm the system or to steal any sensitive information from the computer. If hacking is done to find the weaknesses in the computer system or network system for the purpose of testing.its called Ethical hacking.
A computer trainer who performs hacking is called "hacker". Hackers are those people who seek knowledge, to grasp how the system operates, how they are designed and then make an effort to play with the systems. There are various types of hacking such as-
Website hacking
Network hacking
E-mail hacking
Ethical hacking
Password hacking
c c++ training in Indore, c c++ classes in Indore - More Info Click Here
Skills to become an expert ethical hacker
1. BASIC SKILLS- An ethical hacker must be a computer expert and needs to have very vigorous knowledge of computer networking and programming skills. An ethical hacker needs to have patience, persistence, as well as perseverance to try again and again and must wait for the required result. It requires a lot of effort to become an expert in this field. Once you are on this track, you would need to focus on the updated technologies and the security systems. Apart from this, an ethical hacker should be smart enough to understand the circumstances and other users' mindsets to apply social engineering tactics. A good ethical hacker should be equipped with great problem-solving techniques too.
2. BASIC COMPUTER SKILLS- To become an ethical hacker you must need computer skills. These skills go beyond the capability to creating a word document or jaunt the Internet. You need to be capable to use the command line in Windows, edit the registry and setting up the network parameters.
3. SCRIPTING SKILLS- Without scripting skills, the hacker will be entrusted to use other hacker's tools. This restricts your effectiveness. With the latest technology, everyday a new tool came into existence loses effectiveness as the security admins come up with defenses.
4. EXPERT IN LINUX SKILLS- It is acutely critical to developing the Linux skills to become an expert ethical hacker. As we know most of the tools we use as an ethical hacker are developed using Linux. Also, Linux gives the potential that we don't have using Windows.
5. MASTERING COMPUTER NETWORKING SKILLS- An expert ethical hacker must be equipped with the knowledge of networking skills. This includes Network communications, network topologies, TCP/IP fundamentals, IP addressing, TCP/UDP protocols, standards, and organizations.
6. SECURITY CONCEPTS- As an ethical hacker, you must be updated with the latest security concepts and technologies. The hacker must be familiar with the terms like PKI (Public Key Infrastructure), SSL (Secure Socket Layer), firewalls, etc.
7. WEB APPLICATIONS AND DATABASE- In recent years, web applications are probably the most fertile ground for hackers. An ethical hacker should understand how web applications work and the database behind them.
8. WIRELESS TECHNOLOGIES- To hack the wireless network, you must need to know about wireless technology. A proficient ethical hacker must be familiar with the terms like encryption algorithms (WEP, WPA, and WPA2), WPS, and the four-way handshake.
9. SERVER SKILLS- Server skills play a major role in the career of an ethical hacker. As an ethical hacker, it is an essential need to understand the servers. For example, Apache web server, DNS, ADDS, TELNET, FTP, Squid proxy, Samba, and more servers.
10. REVERSE ENGINEERING- Reverse engineering is also termed as back-engineering. It enables us to open a piece of malware and re-build it with extra features and capabilities Reverse engineering plays a major role in ethical hacking. Every new malware uses its components from other existing malware.
COURSE OFFERED BY TECH FOREST
There are numerous institutes which offer an ethical hacking course in Indore but Tech forest is the only institute that provides well-organized and systematic course material delivered by expert faculties. We cover all the aspects of this course from basic to advance level. The course provided by Tech forest institute will teach students about network & server management, scripting, website development, vulnerability assessment, and Penetration Testing. The students will go through the above-mentioned modules, step by step till Penetration Testing. The mainstream of the course will fall into three segments starting from network management to development and last assessment. For the students' satisfaction, every module would be done practically with proper tools and guidance.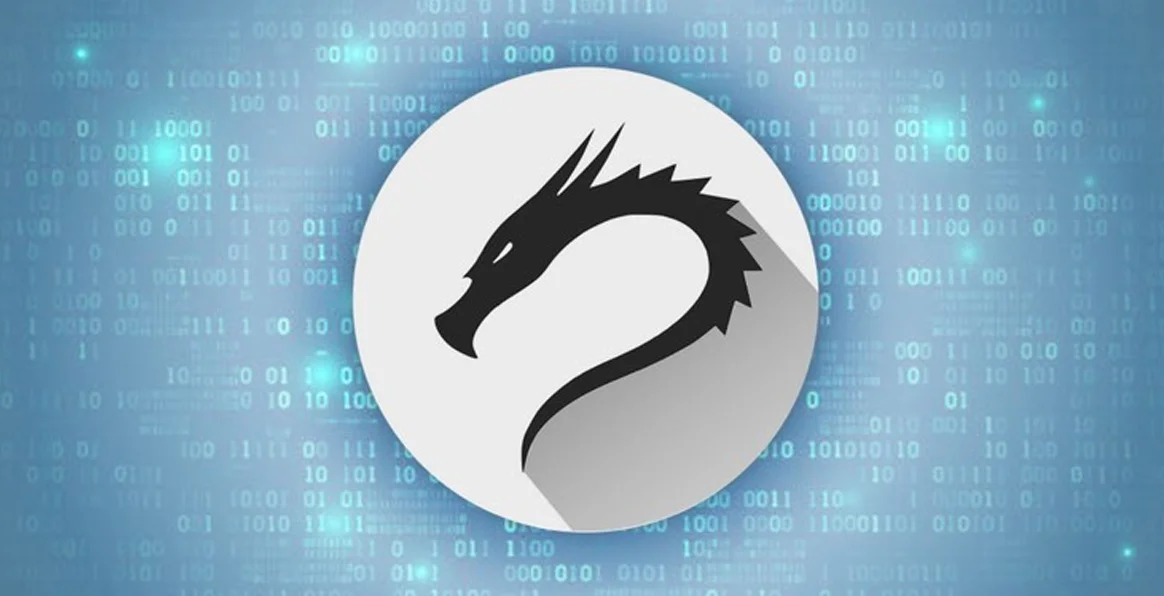 In this course, the student will learn how attacks modify privileges and what steps needed to secure the system. This module includes Windows server management, Distributed file system, Active Directory Domain Services, File Services, and many more. This module includes Overview of the Linux, Booting and Shutting down Linux, Managing Software and Devices Configuration, Shell and Perl Scripting, Controlling Processes, The Linux File System, System Backups, Basic Networking, The Apache Web Server, Troubleshooting of the System. Additionally, it includes Penetration Testing, fundamentals of Linux, Information Gathering, Detecting Live System, Enumeration, Hacking Unix/Linux, Advanced Exploitation Techniques, Vulnerability Assessments, Malware, Windows Hacking, Networks, Sniffing, Ids, Wireless Networks Penetration Testing, SQL Injection, Web Application Penetration Testing, and Cryptography.
Our course is divided into three levels-
1. BEGINNER LEVEL- This is the most basic level of ethical hacking course. In this level, the students will gain knowledge about the fundamentals of hacking. In this level, we mainly focus on the Windows server and Red hat Linux server.
WINDOWS SERVER
MODULE 1- Networking fundamentals and Lab setup
Definition of Network
Classifications of network
Network Topologies
TCP/IP fundamentals
IP addressing
The IPv6 standard
Virtualization
Virtual machine
Network setting with virtual machine
MODULE 2- Windows server management
Understanding the windows server environment
Overview of Windows server and its administration tools
MODULE 3- Dynamic Host Configuration Protocol
Overview of DHCP server
Configure DHCP scopes
Securing and Monitoring DHCP
MODULE 4- Domain Name system
Deploy a DNS Server
Configuring DNS client settings
MODULE 5- File services and Distributed file system
Overview of Access control
Distributed file system overview
Configuring DFS namespaces and replication
Implementing file screening
MODULE 6- Configuring and securing remote
Configuring a VPN connection
Overview of network policies
Integrated network access protection with VPNs
Configuring VPN enforcement by using NAP
Overview of Deploying direct access and remote office requirements
MODULE 7- Managing windows server backup, restore, and recovery
Planning and Implementing file backups on Windows server
Planning and Implementing file recovery
Recovering active directory
Troubleshooting Windows server startup
Implementing Windows server backup and recovery
RED HAT LINUX SERVER
MODULE 1- Introduction to Linux
UNIX, Linux, and open source
What is Linux?
The Directory structure of Linux
Linux installation and its Login method
MODULE 2- Linux basic commands
Find Your way (ls, pwd,cd)
Create, remove directories and files (mkdir, touch, rmdir, rm)
Copy, Move and rename file directories
Cat command, Less command
Compression and Archiving tools
MODULE 3- Text editor
MODULE 4- String processing and finding files
String processing (head, tail, wc, sort, cut, paste)
String process (grep)
String process (awk) and String process (Sed)
MODULE 5- Users, groups, and permissions
Users and groups
Adding, Modifying, and Deleting Users accounts
Working with groups, Root Login
File permissions and Directory permissions
SUID Bit and SGID Bit
MODULE 6- Package management
Installing packages using RPM
Installing packages using Yum
Yum repositories
MODULE 7- File system and disk management
Parted and Fdisk utility
Quota management
SWAP (Partition and files)
Logical Volume Manager (LVM)
Software RAID
MODULE 8- Network configuration and controlling services
Network configuration and network controls
Rsync
Is service active? Is service enabled?
Start, Restart, and stop services
MODULE 9- Security, managing process, and monitoring tools
Securing Shell
IPtables
Process management
VMSTAT and IOSTAT
TCPdump
MODULE 10- Servers
DHCP and Apache webserver
FTP, Telnet, TFTP
Samba and PXE (Preboot eXecution Environment)
INTERMEDIATE LEVEL
After completing the beginner level of this course, let's move on to the next level that is Intermediate level. Beginner level creates a base for the student about ethical hacking. An expert ethical hacker must be familiar with the above stated two most popular servers. In the Intermediate level, you will learn about Python, Ethical Hacking, and Penetration testing.
PYTHON
MODULE 1- Python Setup
Python installation (Windows)
Python installation (macOS, and Linux)
IDE selection (Pycharm, and Jupiter)
Virtual Environment Variables
MODULE 2- Python Objects and Basic data structures
Numbers, Strings
Print formatting
Dictionaries, Tuples, Sets and Booleans
Python comparison operators
Python statements
Methods and Functions
MODULE 3- Object-Oriented programming
Objects, Classes, Methods
Inheritance
Special methods
Modules and Packages
MODULE 4- Input/output file handling
File Open in Write mode
File Open in Append mode
File Open in Read mode
File Write and File Close
MODULE 5- Advance Python Modules
Collections Module (Counter, Defaultdict, OrderedDict, Namedtuple)
Python Debugger
Regular Expressions and String IO
Advance Python Objects and Data structures
ETHICAL HACKING AND PENETRATION TESTING
MODULE 1- Kali Linux fundamentals
Kali Linux history and Introduction
Kali Linux GUI Desktops
Kali Linux commands
Tar and Zips
Compiling programs and identifying software packages
Passwd and Shadow file formats
Octal representation
Network services
Fundamental network configuration files
Network control scripts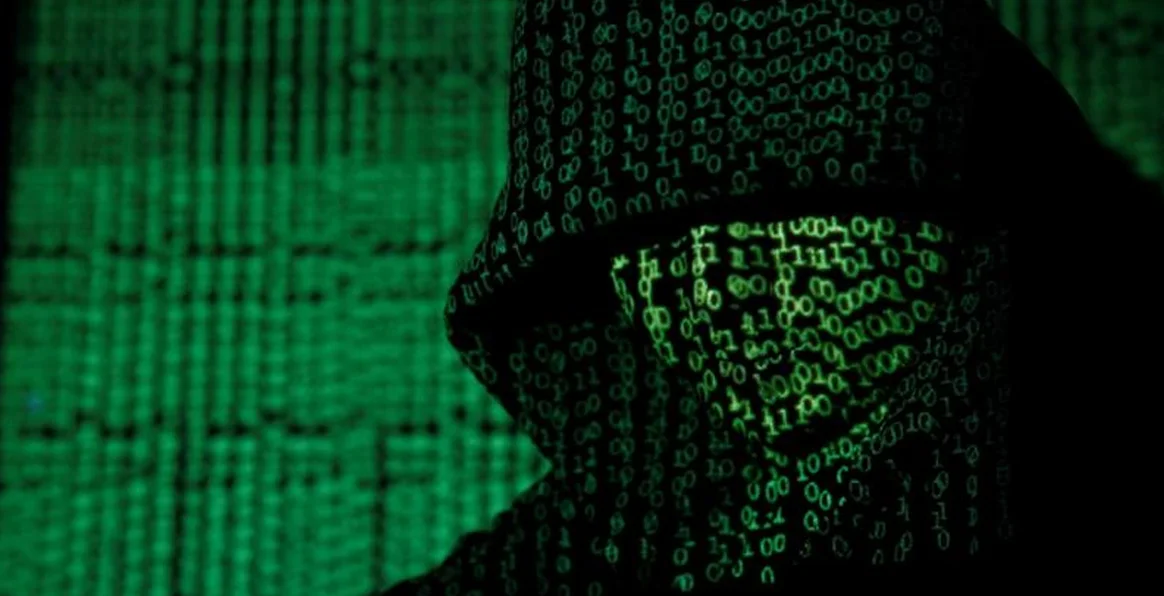 MODULE 2- Introduction to Penetration Testing and Ethical hacking
Introduction to Hacking
Hacking phases
Defense in depth
Vulnerabilities and Vulnerability research
What is Penetration testing?
Penetration testing methodology
Security policies and steps to implement policies
Disaster recovery and Risk management
Plan testing and execution
MODULE 3- Footprinting
Footprinting concepts and methodologies
Footprinting using search engines
Website footprinting
E-mail footprinting
Footprinting using Google
WHOIS footprinting
DNS footprinting
Network footprinting
Footprinting using social engineering
Footprinting using social networking sites
Footprinting tools
MODULE 4- Scanning networks
Scanning network concepts and methodologies
Check for Live systems
Banner grabbing
Scanning beyond IDS
Scan for vulnerability
MODULE 5- Proxies, VPNs and, TOR
Proxies servers and their use for attacks
Proxy chaining and proxy tools
HTTP tunneling tools and techniques
Spoofing IP address
TOR-anonymous Internet access
Working of TOR
MODULE 6- System Hacking
Windows hacking and security
Cracking passwords
Escalating privileges
Executing applications
Spyware
Keylogger
Hiding files
What is Steganography?
MODULE 7- Malware threats
Trojan concepts and Trojan infection
Types of Trojans
Trojan detection
Anti-Trojan software
Virus and Worms concepts
Types of viruses and worms
Malware analysis and detection methods
MODULE 8- Sniffers
Sniffing concepts
MAC attack and DHCP attack
Spoofing attack
DNS poisoning
Sniffing tools and sniffer detection techniques
MODULE 9- Denial of Service attack
DoS concepts and DoS attack techniques
Botnet
Denial of Service attack detection techniques
MODULE 10- Session Hijacking
Session Hijacking concepts
Session Hijacking in web applications
Session Hijacking in Network and Client level
Automating session hijack attacks
Hacking web servers and web applications
MODULE 11- SQL Injection
Why SQL Injection matters?
Understanding SQL queries
Methods of SQL Injection attacks
Discovering schema and extracting data
Advanced SQL Injection concepts
Defending against attacks
Evasion techniques
Automating attacks
MODULE 12- Hacking Wireless networks
Introduction of wireless networks
Wireless network attacks
WEP attacks
WPA attacks
Advanced attacks against WPA
MODULE 12- Mobile Hacking
Mobile platform attack vectors
Hacking Android OS
Android Rooting
Android Trojans
Android device tracking tools
Android vulnerability scanner-X-ray
MODULE 13- Evading IDS, Firewalls and Honeypots
Introduction of Firewalls
Firewall architecture and its types
Firewall evasion tools
Honeypots and its types
Introduction to IDS
Insertion and evasion attacks
IDS penetration testing
MODULE 14- Buffer Overflow
Buffer overflow
Stacks and stack overflow
Heaps and Heap overflow
Format strings
Integer overflow
Defense against Buffer overflows
Buffer overflow security tools
MODULE 15- Cryptography
Introduction of cryptography
Types of cryptography
Data encryption standards (DES)
RC4, RC5, and RC6 algorithms
RSA (Rivest Shamir Adleman)
Cryptography tools
Public key infrastructure
Digital signature and SSL
Brute force attack
Codebreaking techniques
3. ADVANCE LEVEL
This is the master level of ethical hacking training course. After completing this level, the student will be able to build a portable hacking station. This level includes the following modules-
MODULE 1- How to build a portable Hijacking station?
MODULE 2- Wifi network jammer
MODULE 3- Evil access point
TOOLS COVERED
WHY JOIN TECH FOREST FOR ETHICAL HACKING COURSE?
In our training institute, you will learn to assess computer system security by using penetration testing techniques. Our course prepares you to crack the exam of Certified Ethical Hacker (CEH). The certification of CEH opens-up numerous career opportunities. You can exceed in various fields such as CND analyst, CND incident responder, intrusion analyst, security manager and many more.
Our institute provides the best ethical hacking course in Indore with expert teachers and updated courses. If you have a deep interest in learning cybersecurity and ethical hacking, then enroll for our institute. There are many scopes of ethical hacking in the future because everyone wants to make his/her system/network secure. And to maintain security, ethical hacking plays a vital role.
Tech forest is India's No. 1 institute which offers an ethical hacking course with CEH certification. Today, most of the IT departments made CEH certification compulsory for security-related posts. Also, CEH certified professionals earn 45% higher salaries than non-certified peers. The certification course of ethical hacking opens up various opportunities in this field. The students can make their bright career as a Computer Network Defense (CND) Analyst, CND auditor, Intrusion analyst, security manager, and other high profile jobs.
Reasons to choose tech forest-
Tech forest provides well-qualified faculties in the field of ethical hacking.
To provide individual attention, we will make small size of batches i.e., normally of 7-8 students only.
The course offered by Tech forest is CEH certified and the students will get certifications after the clearance of examination.
Tech forest provides the best ethical hacking training and conducts workshops all over the world to extend its domain expertise to the students for better security.
Tech forest provides the facility of online learning through the blog. Students who miss our lectures can gain knowledge with the help of online tutorials.
We believe in the essential theory and maximum practical sessions.
We held seminars and workshops on the current topics of system hacking.
We provide study material with essential tools and practical sessions.
Students from our institute get placed in many reputed companies like Infosys, Wipro, TCS, IBM.
Today, many of the top industries hiring ethical hackers because security is the most important issue in every sector of the industry. Either we talk about banking, finance, insurance or information technology, security is the most important factor to which we cannot compromise.
Data reveals that the average salary of an ethical hacker is $132K. By 2019, the job opening for ethical hackers reached up to 1.5 million. By 2022, the Ethical hacker market is expected to grow to 36.5%. Ethical hacking is an invaluable skill and nowadays, certified ethical hackers are in high demand and they have the potential to earn up to 8.5 lakhs a year. Tech forest is an accredited training partner of the EC-Council and offers a CEH course in Indore that is designed by our industry experts. Tech forest offers the support of 24x7 live teaching assistance for any of your immediate queries. Let Tech forest helps you make the most of your current or future cybersecurity career with a demanding training course for CEH certification.
Software testing training Indore, software testing classes Indore - More Info click here